Welcome to Cardiology Consultants of Orlando
Cardiology Consultants is committed to the prevention, diagnosis and treatment of heart and vascular diseases.
Established in 1979 by Dr. Bolen and Dr. Boswell, and later joined in the practice by Dr. Rothbard and Dr. Vandenberg, our physicians together have more than 100 years experience.

About us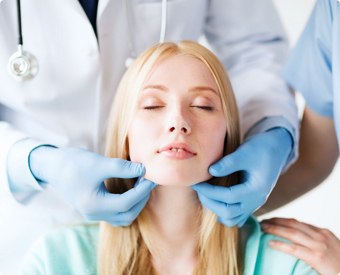 As one of Central Florida's largest independent cardiac care practices, CCO is also one of the region's most experienced. With doctors skilled in every therapy and procedure known to modern cardiology, our experience enables us to see more patients than any competing cardiology practice in Central Florida.
Patients are always seen by the physician, not a nurse-practitioner or physician assistant.

Established patients or new patients are always seen immediately/same day if needed.

Each physician, has a dedicated 24/7 cardiac nurse. After-hour office calls are answered by his nurse.

All tests and laboratory results are not only forwarded to the patient's primary care physician, but also called to the patient by the cardiologist or his dedicated nurse within a few days.

Our office telephones are answered by a knowledgeable, empowered receptionist, not an automated answering service.

By seeing patients immediately in all offices, by having our nurses available by telephone immediately, and by emphasizing proven preventative measures, we strongly try to avoid unnecessary, time consuming emergency rooms visits and unnecessary hospitalizations.

We recommend carefully evaluated specialty referral physicians and usually personally contact such specialists, facilitating prompt referral appointments. We also have strong referral contacts at Emory, Duke, Vanderbilt and Johns Hopkins for academic center referrals.

Conditions
Aneurysm and Dissection of Heart
Aortic Embolism and Thrombosis
Aortic Aneurysm
Aortic Valve Disease
Arrhythmias (incl. Atrial Fibrillation)
Cardiomyopathy
Cardiomegaly
Carotid Artery Disease
Congenital Heart Disease
Congestive Heart Failure
Endocrine Disorders
Heart Attack (Acute Myocardial Infarction)
Heart Disease
Hyperlipidemia
Hypertension
Hypertensive Heart Disease
Hypotension
Mitral Valve Disease
Pericardial Disease
Pulmonary Hypertension
Pulmonary Valve Disease
Syncope
Tricuspid Valve Disease
Valvular Heart Disease
Treatment Options
Ablation
Cardiac Catheterization
Cardiac Imaging
Cardiac Myocardial Perfusion Imaging
Cardioversion, Elective
Chest CT (incl. Heart and Lungs)
Coronary Angioplasty, Atherectomy and Stent
Carotid Artery Stent Placement
Defibrillators Electrophysiology Studies (EPS)
Electrophysiological Studies
Heart Surgery
Non-Coronary Angioplasty, Atherectomy, and Stenting
Impella Device
Pacemaker
Pacemaker Care
Percutanerous Transluminal Coronary Angioplasty
Peripheral Artery Catheterization
Peripheral Vascular Disease (PVD)
Stress EchoStress Test – Cardiac
PETStress Test
Tilt Testing or Cardiac Event Monitors
Thoracentesis
Transesophageal Echocardiography
Valve Repair or Replacement (Aortic, Mitral, Tricuspid, and Pulmonary)